ZOOM!
In-Office Whitening
The latest in-office whitening system.
Cranberry Dental Studio is proud to offer Zoom! Professional Whitening. Our staff has been trained directly by Discuss Dental, the creators of Zoom! and takes pride in providing this service. Zoom! Whitespeed is the latest in-office whitening system that uses light-activated hydrogen peroxide to whiten teeth. Patients can expect to see results 6-10 shades lighter. Depending on diet and home care routine these results can last for years.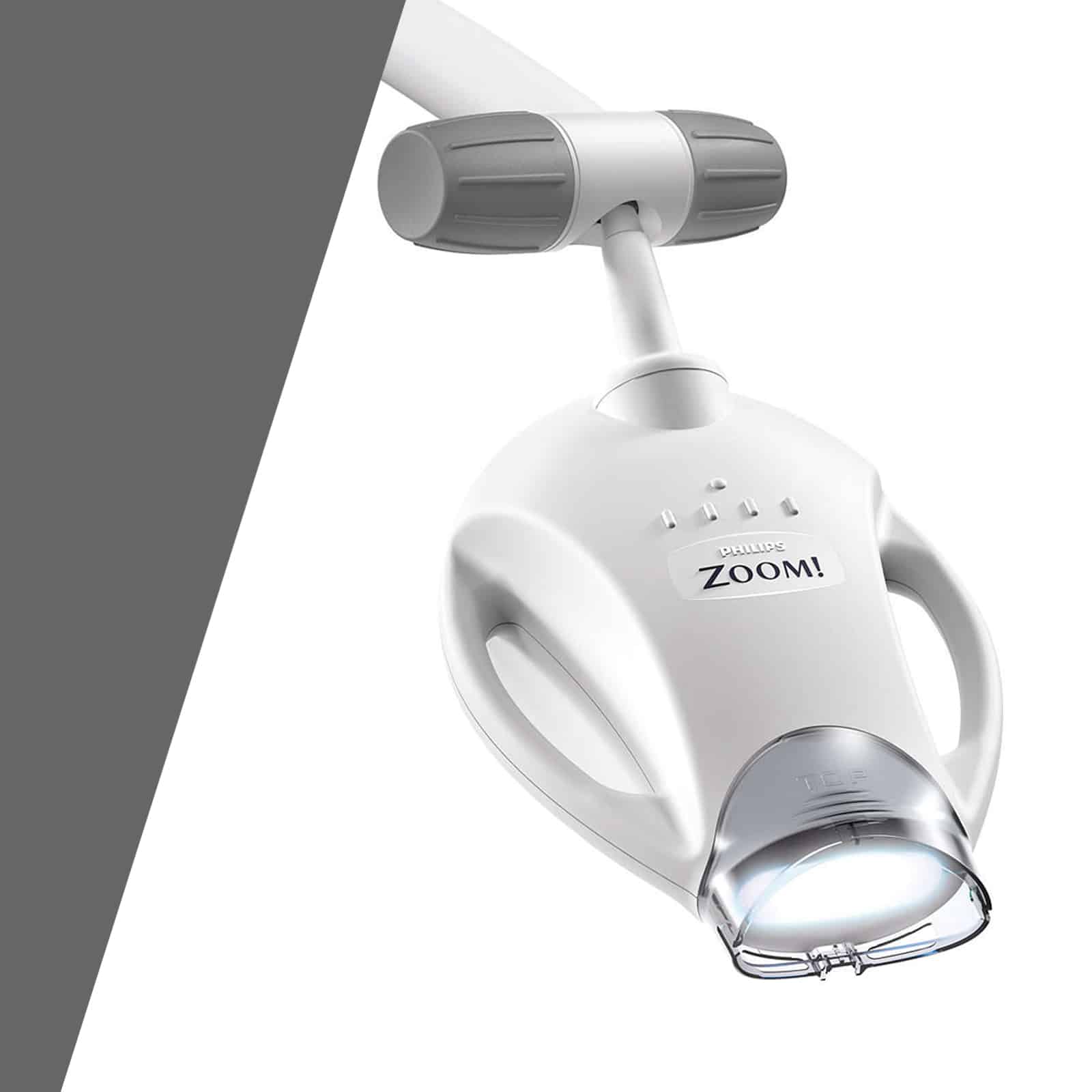 FREQUENTLY ASKED QUESTIONS…
How long does the Zoom! whitening process take?
From start to finish Zoom! whitening takes about 3 hours to complete. The whitening process of the appointment is approximately 45 minutes long but it does take time for our hygienists to prep the patient's teeth and gums so they achieve the whitest results.
How can I prepare for my appointment?
For best results we recommend having your teeth cleaned just prior to your Zoom! appointment. This ensures that your teeth have no plaque or tartar on them and you can achieve the best results. Some patients also choose to have their teeth cleaned during the same appointment as Zoom!
Should I expect some pain or sensitivity?
Some patients find that their teeth are sensitive during the Zoom! process and can experience continued sensitivity for a few hours after. We recommend brushing with Sensodyne toothpaste for a week leading up to the appointment to help reduce sensitivity.
Do you sell whitening touch-up kits?
Yes we do! We sell two types of touch-up kits, one intended for night-time use and one intended for day-time use. There is enough whitening gel in each kits to last for multiple uses. Each kits also comes with Relief gel which aides with sensitivity.