Dental implants are a great option for patients with missing teeth who would like a long-term solution that feels the most natural. For questions about dental implants, call us today at (724) 776-2280 or request an appointment online for a free consultation.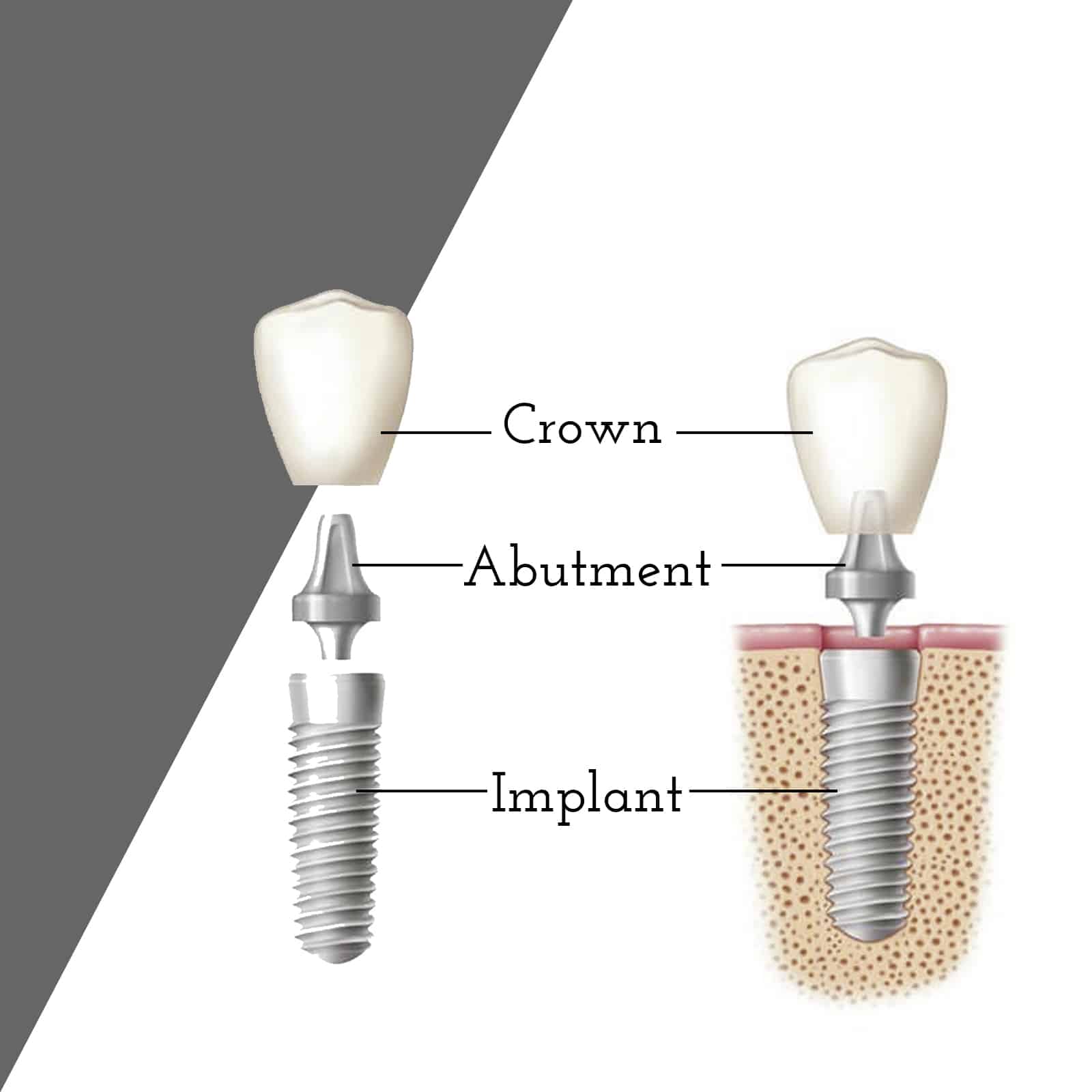 What are dental implants?
Dental implants are, in essence, artificial tooth roots made of biocompatible titanium. They are made to replace a missing tooth root and they look, feel and function exactly like a natural tooth would. They can be used to replace a single missing tooth, multiple missing teeth, or all missing teeth.
We work closely with our referring specialists and dental labs to ensure the highest quality and most effective treatment is provided to each patient.
What does the process look like?
The first step is to visit a specialist to determine if you are a good candidate for a dental implant. If you are a good candidate, the specialist will surgically place the implant into the jawbone. A period of healing (typically between 3-6 months) then takes place before you return to our office to have the final restoration placed.
Restorations include single crowns, implant supported bridges, and complete denture arches secured via implants.