Digital X-Rays, 3-D Scans and Intraoral Cameras
X-rays are a vital part of our diagnostic and preventative patient care. The software we use is able to measure the density of enamel and clearly outlines decay, allowing us to diagnose potential problems before they become major issues.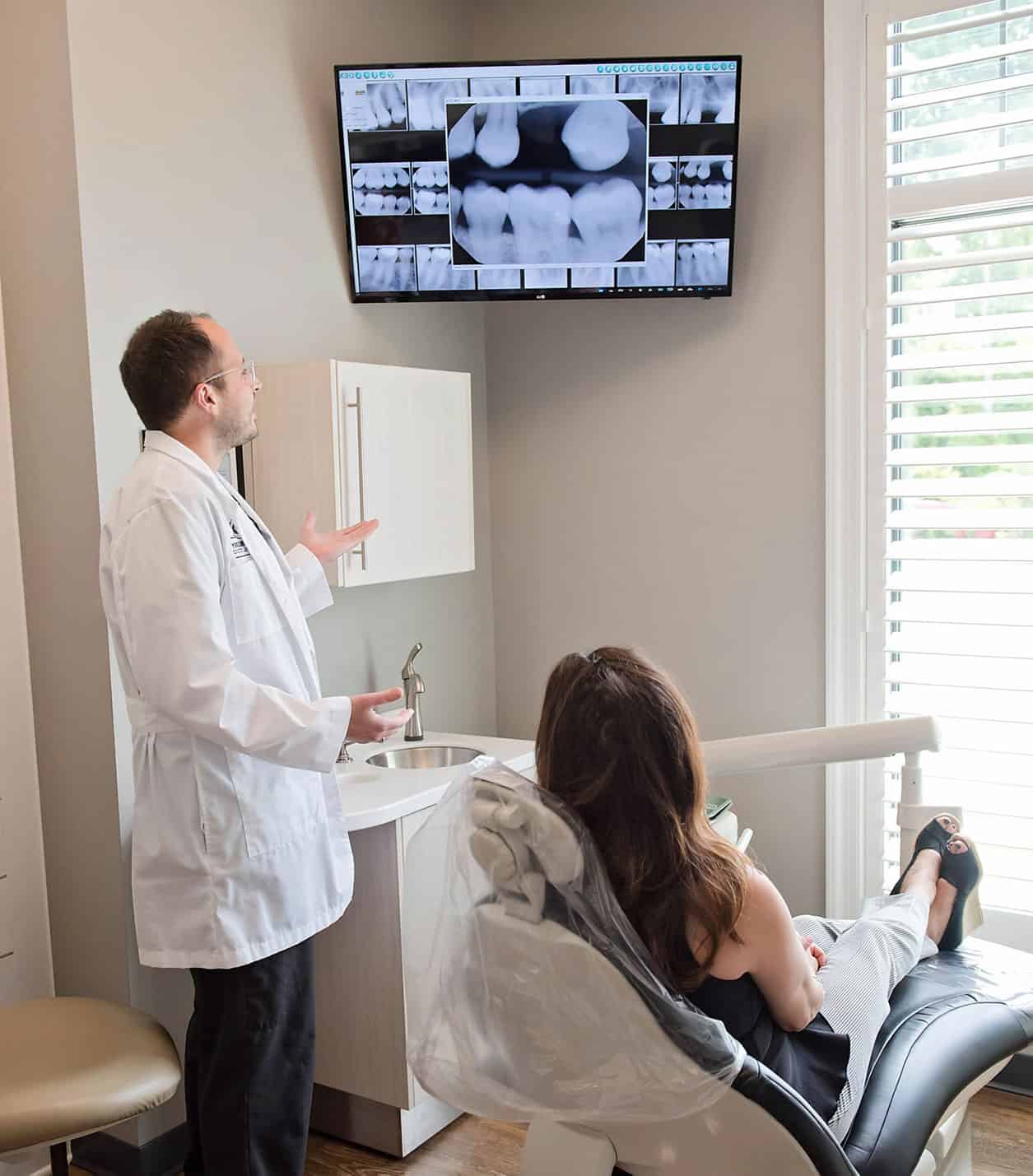 The Difference is Digital…
We are proud to offer digital x-rays and the many benefits they offer over traditional film x-rays. Digital x-rays have a far lower dose of radiation and have reduced the exposure time to radiation by over 90% when compared to traditional x-rays. In addition to this, the quality of the image produced is far superior to the image produced with a film x-ray and is available to view in as little as three seconds. This allows us to quickly and confidently diagnose decay and other abnormalities. Using x-rays we are able to:
Diagnose cavities
Look at tooth roots
Check the health of the bony area around a tooth
Determine if periodontal disease is an oral health issue
See the status of developing teeth
Monitor good oral health through prevention
In junction with digital x-rays we also use intraoral cameras at our office. Intraoral cameras are cameras used inside a patient's mouth to show the patient and educate them on what the doctor or hygienist is seeing.
The Power of 3D…
We have just added a Cone-Beam Computed Tomography (CBCT) machine to our lineup! A CBCT produces a three-dimensional image of maxillofacial structures. The scanner rotates around the patient's head producing up to 600 images which are assembled together using scanning software. The use of this 3D software allows us to diagnose decay and infection with more precision than ever before.
Below is an example of the imaging we see with a CBCT scan.