Full & Partial Dentures
Replacing more than a few teeth may involve a removable solution. Both Dr. Brian and Dr. Rob are experienced with the latest methods of denture treatment and can help you decide which option is right for you. We personalize treatment for each patient and take care and pride in the final result. A customized treatment plan can address your concerns, restore your smile, and give you back your confidence.
Tooth loss can happen for any number of reasons, from a contact sports injury to advanced decay or simple aging. Dentures can replace multiple teeth, giving you renewed confidence in your smile.

Call us today at (724) 776-2280 or request an appointment to set up a free consultation.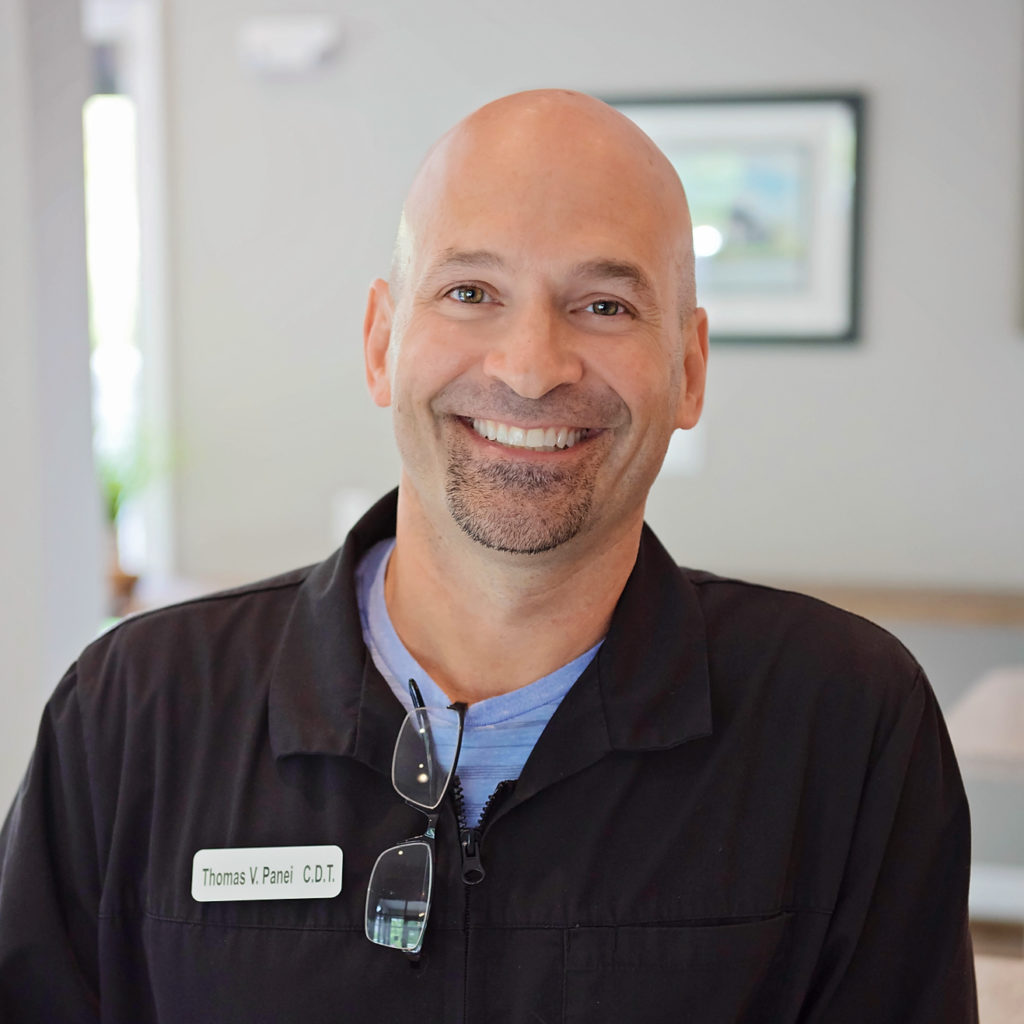 Cranberry Dental Studio is proud to offer dentures crafted by Tom Panei. Tom is a Certified Dental Technician and artist specializing in the creation of customized, great fitting and artistically sculpted dentures.
What are Dentures?
Dentures are a removable solution to tooth loss. They are ideal for individuals who are missing more than a few teeth. They are typically made of resin or porcelain materials, crafted to mimic the appearance of natural teeth. The device is inserted into the mouth in the morning and removed before sleeping at night.
At Cranberry Dental Studio, we offer the following types of denture services: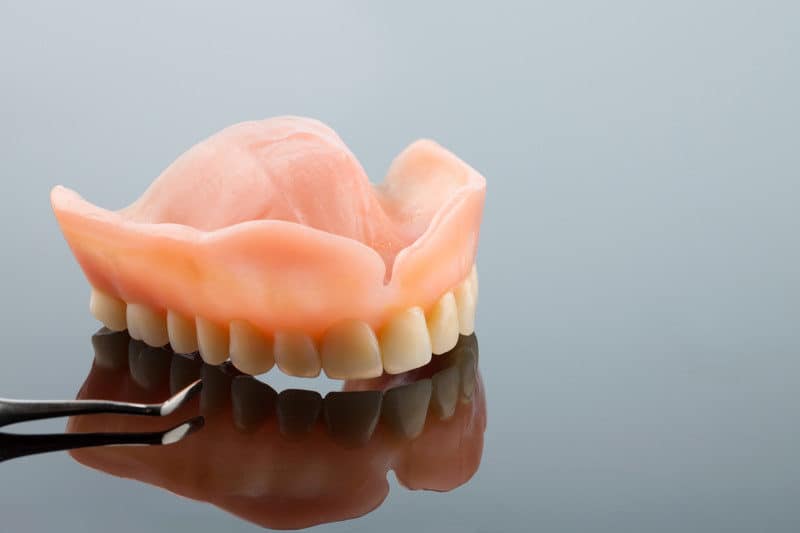 Complete or Full Dentures
This is needed if all of the patient's teeth are missing. A full arch is crafted for each set of teeth, upper and lower. A framework, typically made of acrylic resin or nylon polymer, supports the patient's full dentures.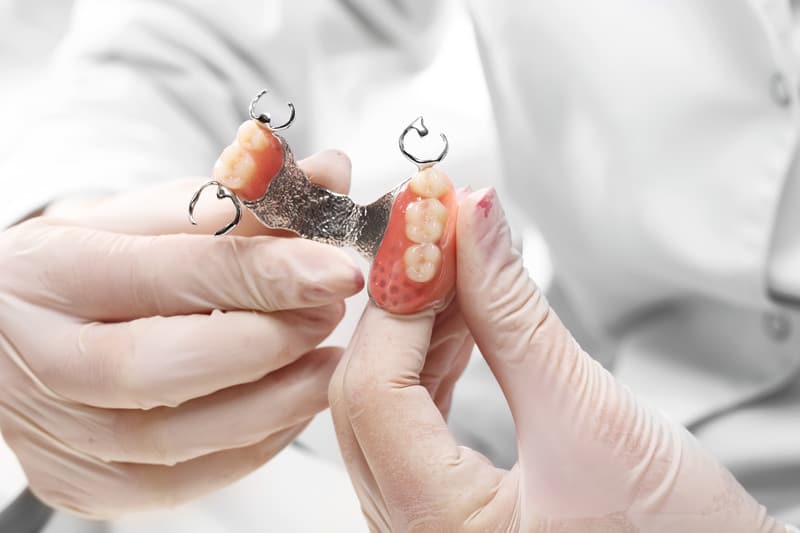 Partial Dentures
If a patient is only missing some teeth, a partial denture model will do. It consists of a series of false teeth, stabilized through a partial framework. This connects the device to the surrounding natural teeth, holding it in place.
Implant-Supported Dentures
While traditional models rely on a framework to stay in place, implant-supported models are stabilized with titanium screws (dental implants) that have been fused to the jawbone. This makes them more stable.
What are the Benefits of Dentures?
Dentures have both health and cosmetic benefits. You will enjoy these advantages:
Protect your smile's health: When teeth are missing, the remaining teeth shift into the empty spaces. This leads to crooked teeth that are harder to clean. Ultimately, this can lead to decay and periodontal disease. Dentures prevent this by filling the spaces left by tooth loss.
Improve everyday functionality: Dentures make it easier for patients with missing teeth to chew the foods they love and speak clearly.
Boost confidence: Missing teeth can cause a lack of confidence. Substantial tooth loss may cause a "sagging" appearance in the face, as the jaw and cheeks cave in without underlying support. Dentures redress this.
If you are only missing a single tooth or a few adjacent teeth, dental implants might be a more suitable option to address your tooth loss. Cranberry Dental Studio also offers dental implant options as a restorative dentistry alternative.
What to Expect from Our Denture Procedure
This is what you can expect when you get dentures with us:
Consultation: We will do a visual and manual examination of your teeth and gums to confirm that dentures are the suitable choice to address your tooth loss. Sufficient healthy gum tissue is needed to support them.
Denture impression: We will create an impression of your gums, which will be used to create a mold. The dentures are then crafted to fit exactly your mouth, reflecting every ridge and groove of your gums.
Test fitting: The model is tested, checking for size and fit. The device should sit snugly in place for maximum stability. We also confirm that you're happy with the color and look of the prosthesis.
Since the models are custom-made, this entire process can take a couple of weeks. The price depends on whether you require a complete, partial, or implant-supported model. Before starting any restorative dentistry procedure, we provide you with a detailed cost estimate based on your precise needs.
Frequently Asked Questions About Dentures
Are adhesives necessary to keep dentures in place?
Megan
2020-06-26T15:02:12-04:00
You may opt to use dental adhesives to secure dentures that aren't held in place by implants more firmly. Adhesives come in various forms, including powders, creams, strips, and liquids.
State-of-the-Art Restorative Dentistry at Cranberry Dental Studio in Pittsburgh, PA
If you want to know more about dentures and whether they're the right solution to replace missing teeth, Cranberry Dental Studio of Pittsburgh, PA will be happy to help. Thanks to our years of experience, we can help you decide which type of denture is right for you. With a customized patient treatment plan, we will improve your overall oral health and give you a smile you can be proud of.
We offer prostheses crafted by Tom Panei. Tom is a Certified Dental Technician and craftsman, specializing in the creation of customized full and partial models. His products don't just fit great, they look great too.
Schedule a free personal consultation online or please call us at (724) 776-2280.