Dentures
Replacing more than a few teeth may involve a removable solution. Both Dr. Brian and Dr. Rob are experienced with the latest methods of denture treatment and can help you decide which option is right for you. We personalize treatment for each patient and take care and pride in the final result. A customized treatment plan can address your concerns, restore your smile, and give you back your confidence. Call us today at (724) 776-2280 or request an appointment to set up a free consultation.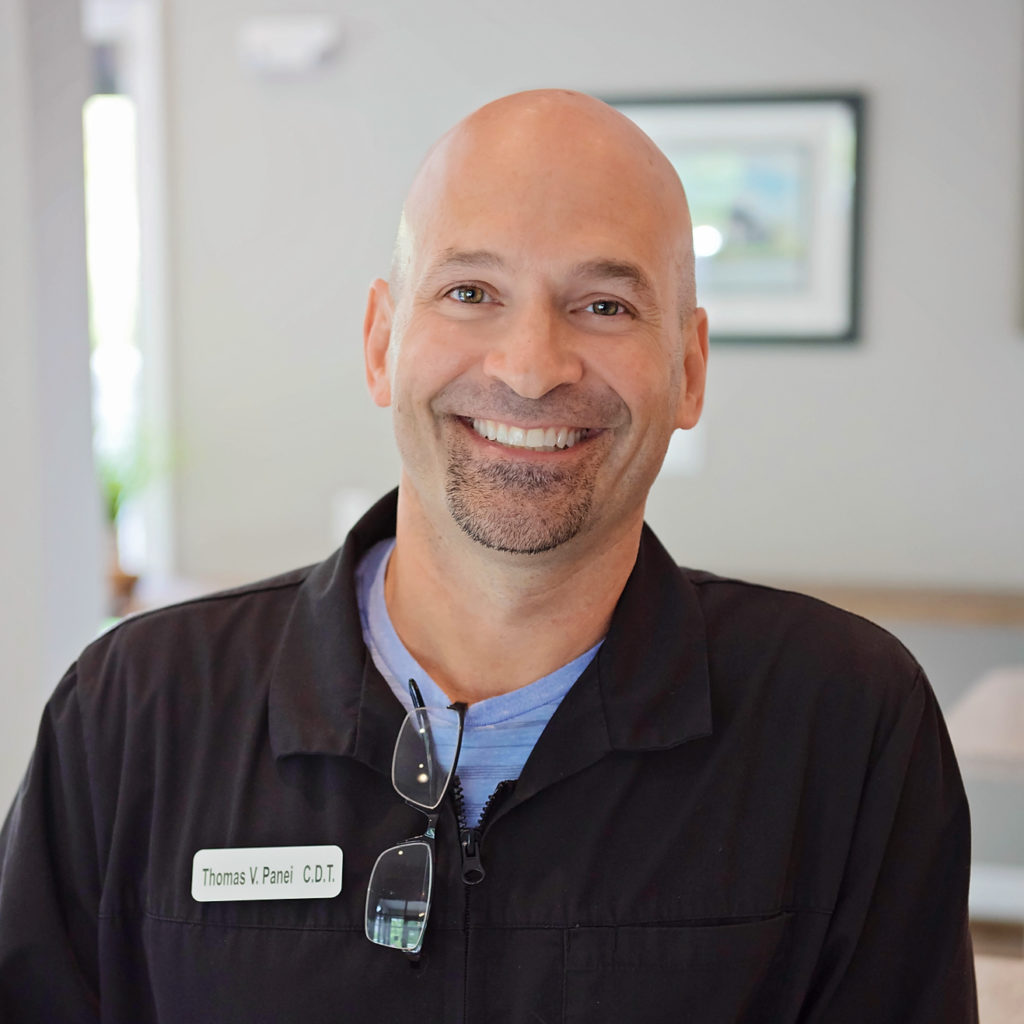 Cranberry Dental Studio is proud to offer dentures crafted by Tom Panei. Tom is a Certified Dental Technician and artist specializing in the creation of customized, great fitting and artistically sculpted dentures.
The Benefits of Dentures
Dentures have both health benefits and cosmetic benefits. Replacing missing teeth is paramount in order to maintain a healthy smile; when teeth are missing it causes the remaining teeth to shift into the missing spaces. This leads to crooked teeth which are harder to clean and can lead to tooth decay and periodontal disease. Dentures prevent this by maintaining the spaces left by missing teeth. In addition, dentures can make it much easier for patients with missing teeth to chew the foods they love, speak more clearly, and remain confident with their smile. We offer complete dentures, partial dentures, and implant-supported dentures and can create a custom treatment plan for you depending on your wants and needs.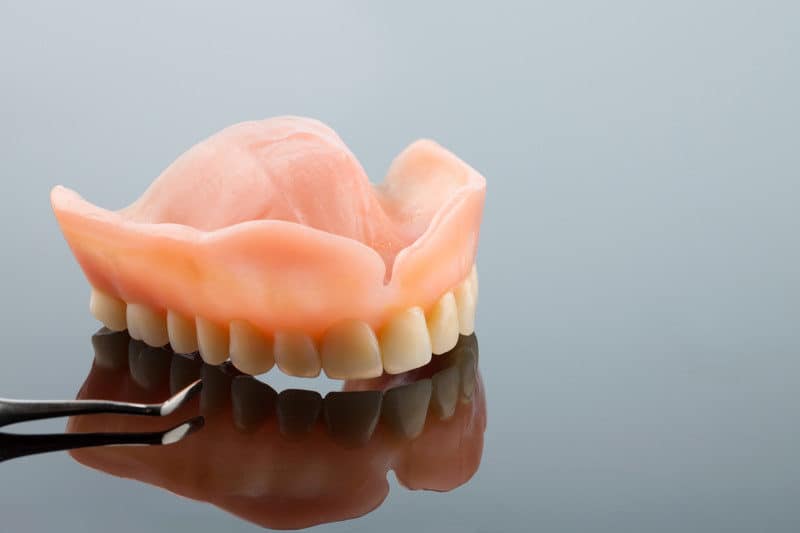 Complete Dentures
A complete denture is used when all of a patient's teeth are missing. The upper and lower dentures fit into and are supported by the gums. Complete dentures are easy to clean and are a cost effective option for many individuals.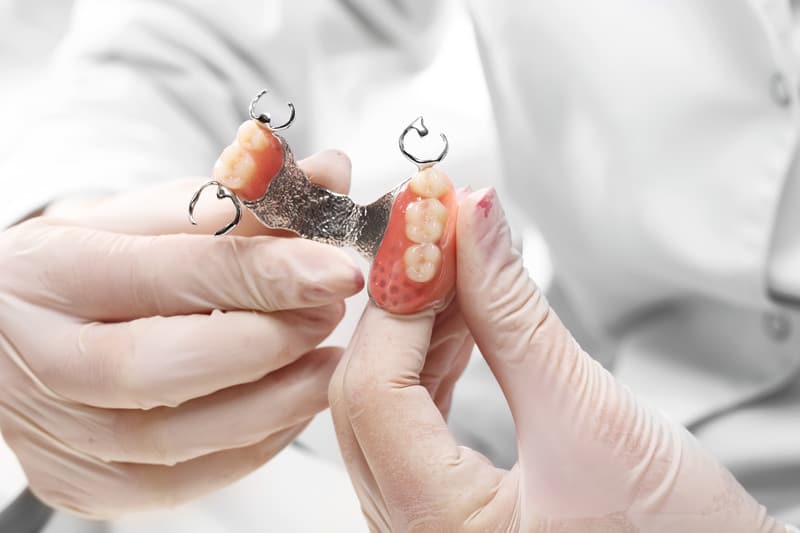 Partial Dentures
Partial dentures are used when a patient is missing some, but not all of their teeth. They fill the space created by missing teeth and help prevent natural teeth from changing their positioning. Partial dentures are removable for cleaning but have internal attachments to connect them to the natural teeth.
Implant-Supported Dentures
An implant-supported denture is used when a patient is missing some or all of their teeth and has had multiple dental implants placed to support the denture. One of the benefits of an implant-supported denture is how securely they fit into one's mouth, there is little to no chance of them moving when eating or speaking.